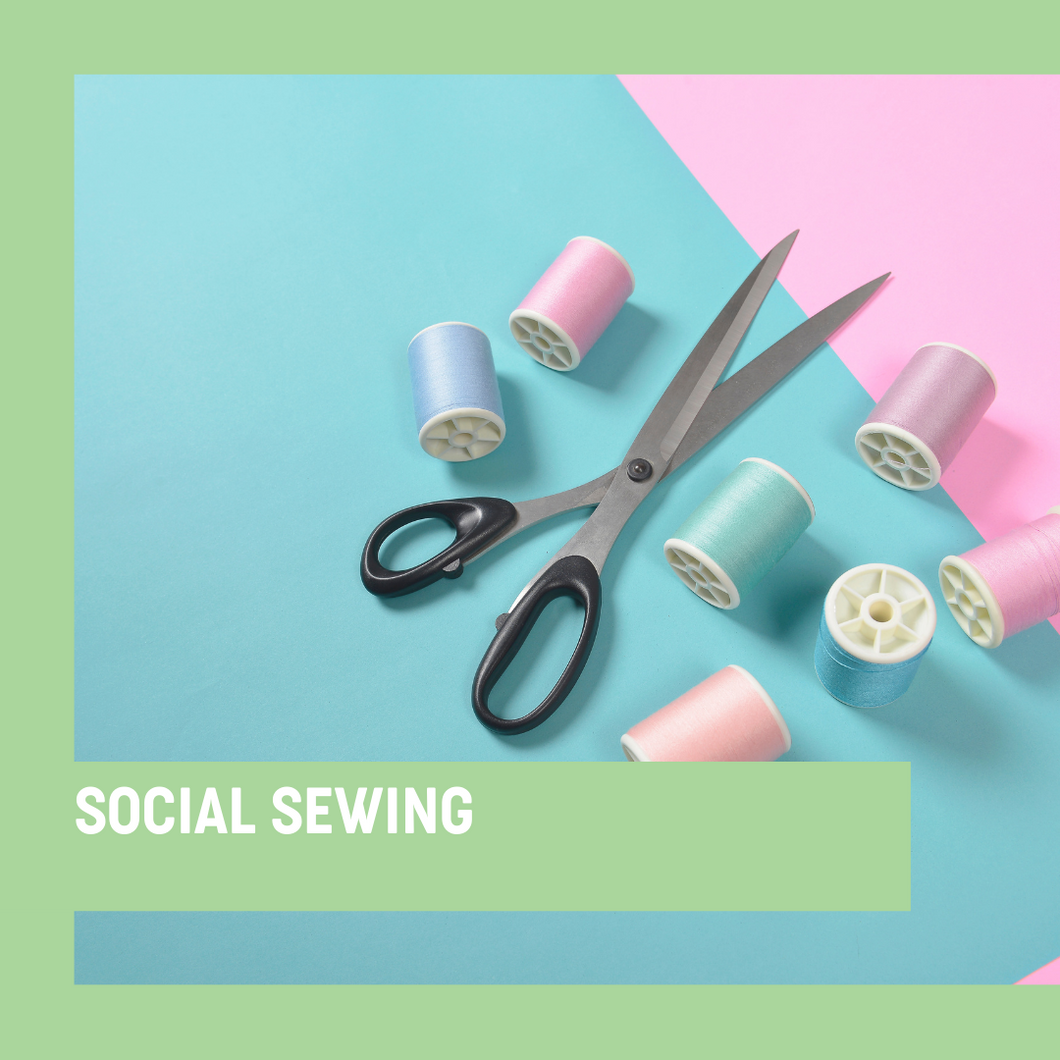 Social Sewing
Regular price $20.00 Sale
Sewing is more fun with friends! Join us for a simple and relaxed day. or evening, of sewing with the company of other sewists! 
Bring your fabric and your chosen pattern, and join other sewists to sit and sew for a whole chunk of time!  Make this day/evening yours by choosing to use as it as a day to get tick off your "to sew list" or just to be social and sew a little bit.
Date & times :

4th Thursday evenings of the month - 630-9pm
Saturday 9 December, 930am until 4pm - that's 6.5 whole hours of sewing! You can come and go as you please.
COVID SAFETY

Please wear a mask if you would like to and be fully vaccinated!
Share a plate
If you have some snacks to share, that would be lovely.  No pressure for it to be fancy or even handmade.  Simple is often best!
What do I need to bring? 
All your own sewing equipment that you need that day, the project/s you want to work on and lunch (there is a microwave and fridge onsite or it's a short walk to a number of cafes on Addison Road). * if you happen to forget thread or any notions, there is a small shop at the studio.

Will there be space to cut out?
There are two stand up cutting tables but I would suggest that you bring your projects already cut and ready to go, simply to maximise your sewing time!
Skill level? 
This is not a workshop and all skill levels are welcome.  If you are a beginner (or even been sewing for a while) and need some help with a project, there will be plenty of others who would be happy to give you some advice.
Are refunds available? 
No I'm afraid not, sorry!
How many spaces are there? 
10 people is the absolute max.
See you there! xx