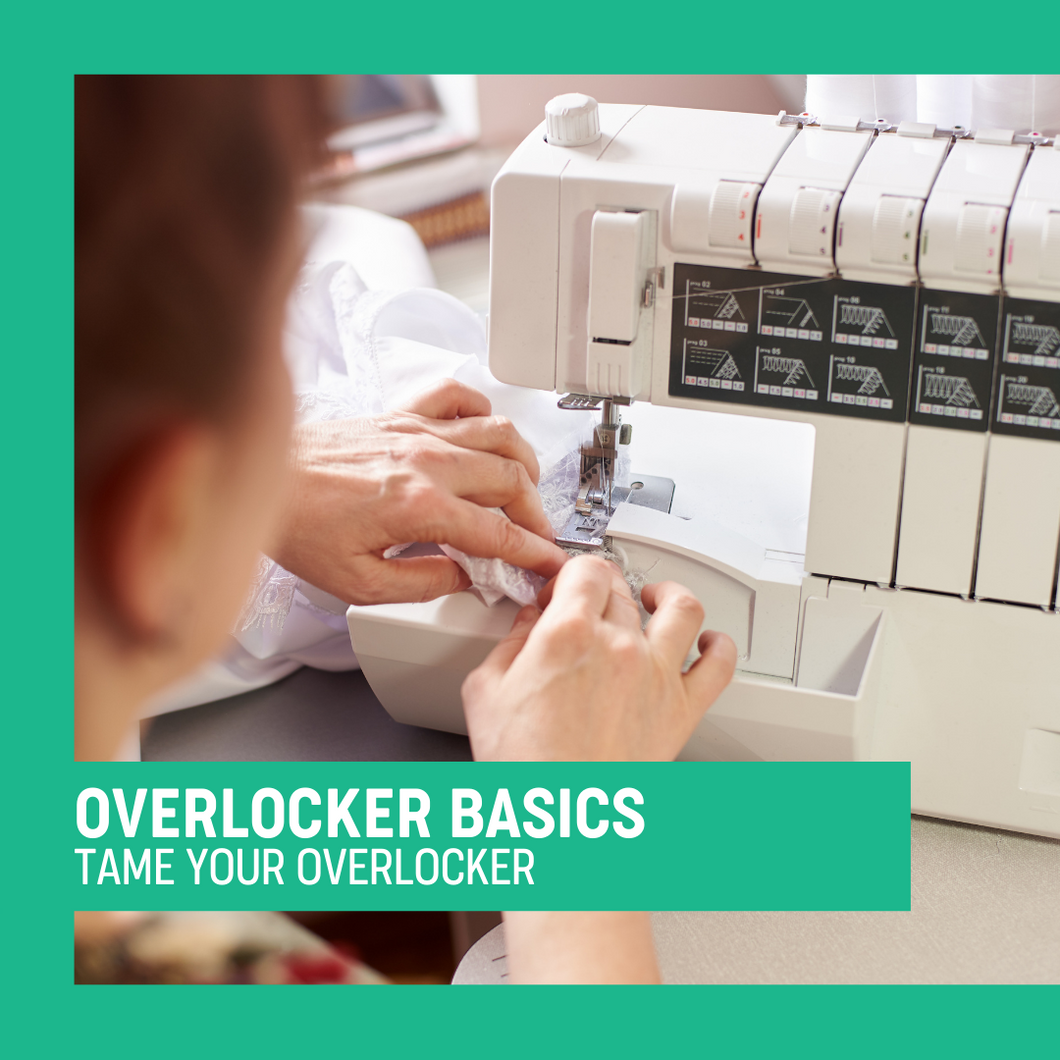 Overlocker Essentials
Regular price $135.00 Sale
Overlockers aren't scary!  They can take your sewing to the next level! This starter class will get you up and running and confident to use your Overlocker. 
We take 3 hours to learn how to use the overlocker and practise our stitching on fabric.  We'll learn to thread the machine from scratch, change thread colours, change tension and overlock edges, curves and make rolled hems.
Skill level: Beginner. 
What you will learn:
What all those knobs do
How to change your needle
How to thread the machine and change the thread colour
Sew basic edges, curves and rolled hems.
Trouble shoot basic machine problems
What is included:
All materials
3 hours of expert tuition with only 3-4 students in the class
What you need to bring:
Your machine along with all it's power cords and the foot pedal 
The instruction manual for your machine - you'll be adding samples to the book for future reference
The machines accessories, especially all the feet

Your fabric scissors and sewing kit - if you don't have one, you can buy one here and have it waiting for you in the class.
Date and Time
Saturday 18 November, 9am -12pm OR 1pm - 4pm